english friendly
[ download our press release in english ]
My Angel's Share (Ma Part des Anges in french) is a non-profit association that was created to gather funds for charity through the auctioning of rare, exceptional, and at times unique spirits, in the form of 20cl vials (and sometimes full bottles). All the proceeds from each of the sales (multiple times a year) will be donated to charitable organizations.  Further information (including the beneficiary associations) is available on our page Nos actions.
Some of the motives behind this idea: splitting a bottle up in many equal parts to the advantage of the buyers (on the principle of sharing and sampling), increase the charitable yield (our secret hope), and give buyers the opportunity to combine the pleasant to the useful in tasting great rums while having a drink to your good heart!
MPDA is also an opportunity for each and everyone to take ownership of a little bit of this angel's share and relieve your bloated wallet. It is a means to put forth the collective dimension of the purchase and shove away buyer's remorse: you will be lauded in society for your expense instead of being railed for spending too much on libations.
Information relative to sales will be provided in due time and in clear. Sales will be spread in time depending on what items will be made available.  It will allow you to replenish your finances before going on another shopping spree.  For more information on the project and how to participate, read below…
Follow us on facebook, or suscribe to our newsletter for updated informations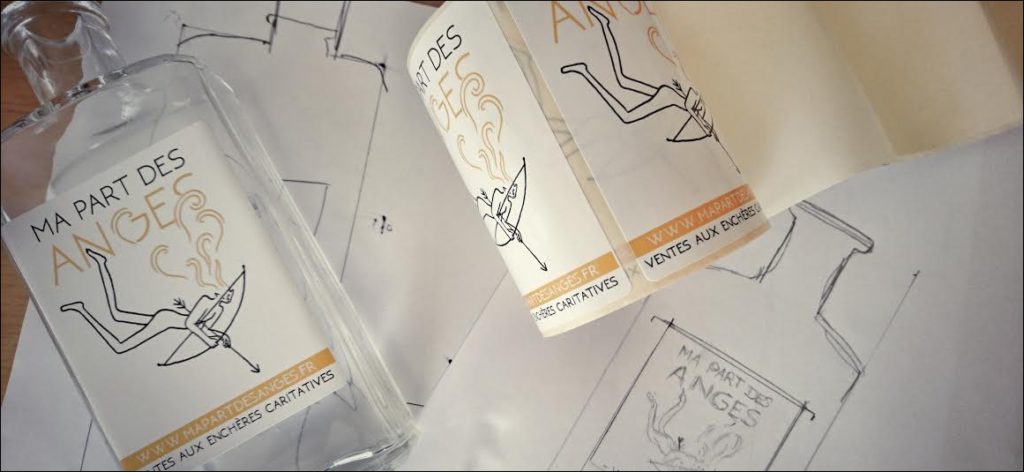 How to Take Part in the Sales?
Through an auction system. For simplicity's sake (and despite the cost) we will use eBay ; information regarding each of the auctions will be displayed beforehand on our site and facebook page: make sure you sign up for our newsletter and follow us on facebook not to miss any updates. Sales will take place irregularly and in a spontaneous manner, whenever we have something worth offering: that is the price to pay to capture a bit of the angel's share.
Where does the Rum come from?
Although our idea may be as simple as sharing old dusty bottles by splitting them into smaller vials, we would especially like to encourage the participation of brands and appeal to the generosity of rum producers and spirits professionals, in order to put them at the heart of our initiative: whether it is a unique or exclusive rum, old bottlings, official or anonymous gifts, your involvement is what will ultimately make our association and our selfless initiative successful. That is why we count on your goodwill and sense of sharing.
What product am I buying?
MPDA is sharing for sharing's sake. We chose to offer multiple 20cl vials per auction in order not to favor the highest bidder on a single bottle. It is also a means to prevent speculation of the items we put up for auction by offering large, unsealed containers. The goal is to make a purchase with a social purpose, and we sincerely hope you will drink (with moderation) to your own generosity. We offer you a vial that is hand numbered and labeled, illustrated with the poetry and generosity of graphic artist Alexandre Kha, and printed on the silkiest of papers.
What Warranties in the End?
On the vials' content, you will get our word. When rum will come directly from producers, it will be possible for you to inquire directly to them about the contents. Regarding the beneficiaries of the funds, we will publish a list of the charitable contributions made possible by your goodwill. We also encourage you to contact the organizations on that matter.
Will the entirety of my contribution be given to charity?
Thanks to eBay we pay no fees, then all the money gathered during auctions will be given to non-profit organizations after each sales .
The vials, labels, and website hosting costs will be self-financed. In order to make up for these expenses we decided to set-up an online store offering various items (t-shirts…)
Who's MPDA?
The association was created on February 10, 2017 by Cyril Weglarz and Marc Olivreau. It was inspired by previous bottle sales for charity and as a means to make such proceeding as clear as possible.
If you have any further questions you can contact us via our website or facebook page.
[ A BIG Thank You / un Gros merci à Bertrand Metton for the traduction ]